We support corporations' reduction of electricity costs and CO2 emisions, as well as their sustainable development goals.
Amidst the rising electricity prices and environmental issues that require measurements for CO2 reduction and support of SDGs, we provide energy services according to each company's needs.
ESCO-ONE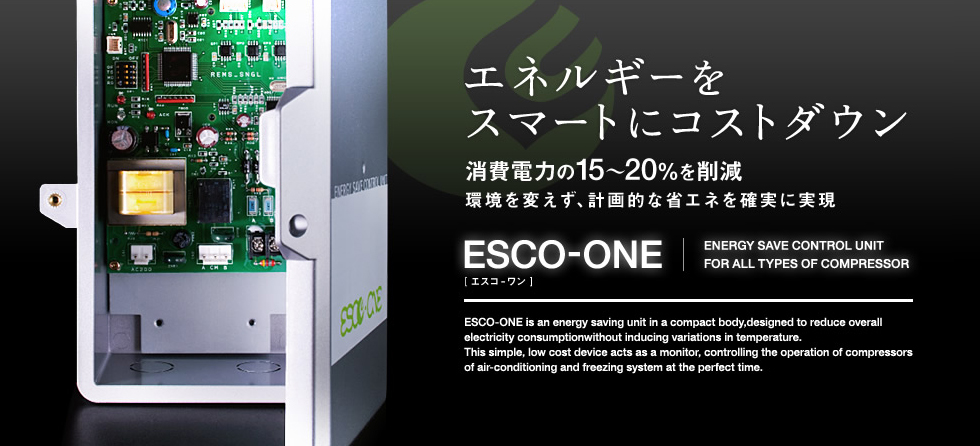 After our company's foundation as an energy saving machine manufacturer in 1996, we have introduced ESCO-ONE, a control device for energy saving which supports individual compressors, to many companies. By carefully monitoring the operation status of air conditioners, fridges and freezers used for business, and controlling energy saving in the most appropriate timing, not only can it keep the comfort in the facility it is being used in by preventing temperature variations from occurring, but it also helps cut power consumption.
UNIVA Denki
Kinder to the environment
From the year 2016, we started a new energy consulting service for factories, office buildings, hotels, medical facilities, and many others.
We cooperate with many major electricity providers and offer a safe, low cost, and new energy service nationwide.