The best possible solution
In response to clients' unique needs, we provide the best possible solution to enhance employees' motivation and productivity.
We deliver projects seamlessly and manage everything from schedule and budgets during the entire renovation process.
New office trends
1. Free address workplace (hot desking)
In the workplace, free addressing refers to a flexible seating arrangement where no one has assigned seats or desks.
The free address workplace is becoming more popular since the last few years.
By optimizing flexible seating arrangements, it can help boost employee engagement and productivity, while also enhancing office layout flexibility.
Advantages of free address workplace:
■ Encourage communication among employees
■ Increase space efficiency
■ Enhance office layout flexibility
■ Maintain workplace cleanliness and tidiness
2. Activity based working (ABW)
Activity-based working is a work style that allows employees to choose from a variety of work settings according to the nature of what they are doing.
Workplaces with a variety of space types, ranging from lounges that resemble living rooms to collaboration areas with writable surfaces for brainstorming, to phone booths for private calls, are increasing nowadays.
Advantages of ABW:
■ Increase work efficiency
■ Enhance employee motivation
Recent workplace design trends
With the growing need for ABW, space planning in workplace becomes important to increase employee satisfaction.
UNIVA Japan is committed to preparing the best possible proposal in response to client's unique needs.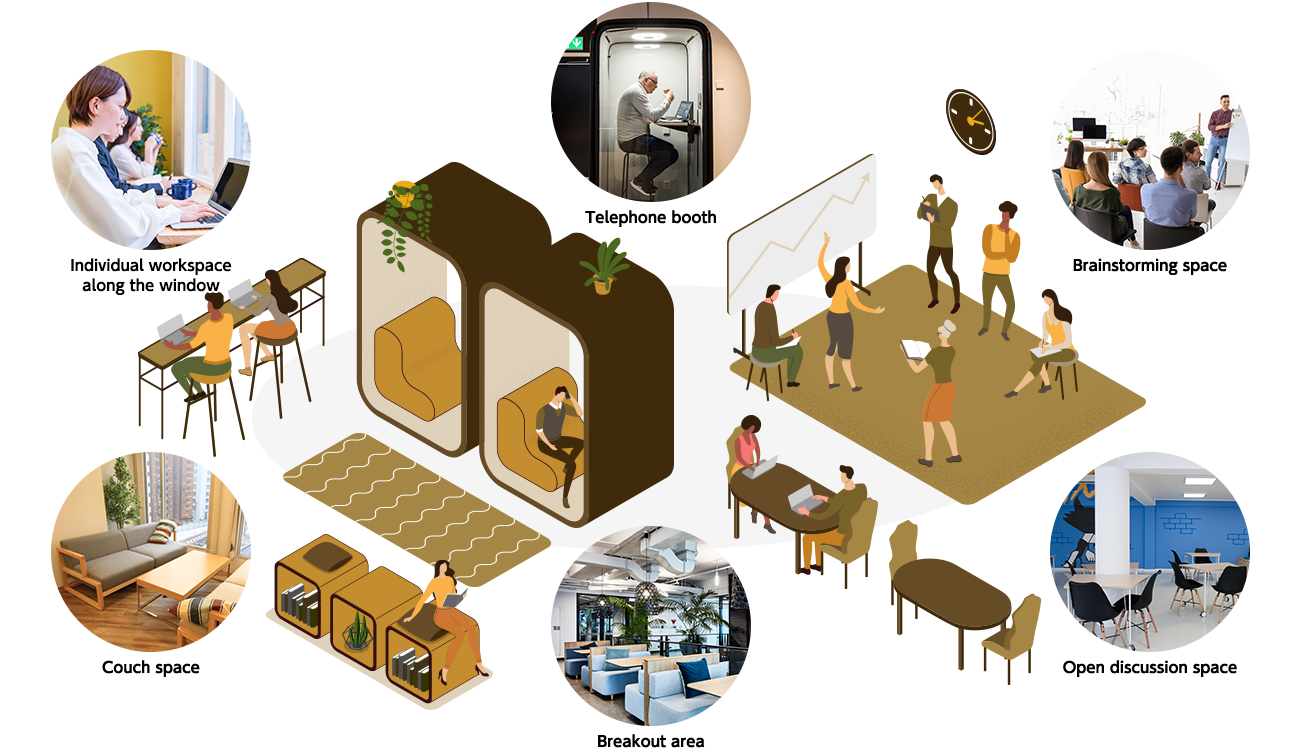 Featured Works
Explore our recent job reference.
Client: UNIVA Paycast Limited
| | |
| --- | --- |
| Completion | 2018 |
| Area | 894.33m2 |
UNIVA Japan
| | |
| --- | --- |
| Completion | 2022 |
| Area | 168.71m2 |