N.MC
UNIVA Staff / Joined since 2022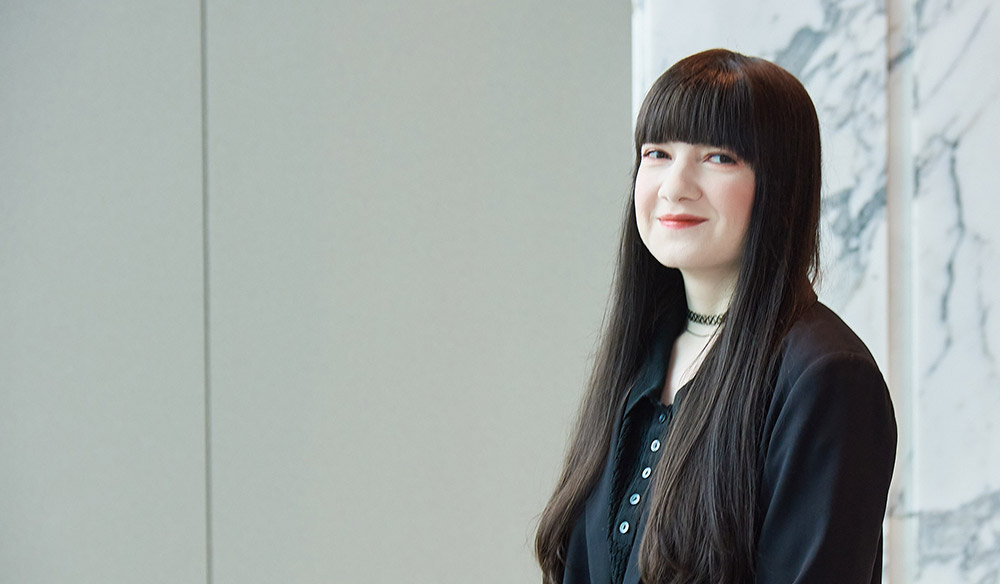 Please share reasons why you joined UNIVA Staff.
The reason why I picked this company is because I was able to speak my mind during the interview. Until then, I didn't feel like there were many chances to be myself and speak honestly during job interviews, and that I was just expected to always act like the ideal version of the university student looking for a job. However, in my first interview with USF I didn't feel the need to put up a front, as I could express my opinions freely and show the way I am. It was thanks to that that I decided to join this company.
Please describe your current job responsibilities.
We offer support to foreign residents in Japan who are currently looking for employment. Job hunting in Japan is very different from other countries, and there are so many things that people need to know in advance that it ends up being an extremely difficult process for foreigners. My job is to listen to each applicant's experience and what they want to do from now on, and match them with companies that suit their needs. After the match is done, we do interview practices and give advice to our applicants so that they succeed in their search for employment.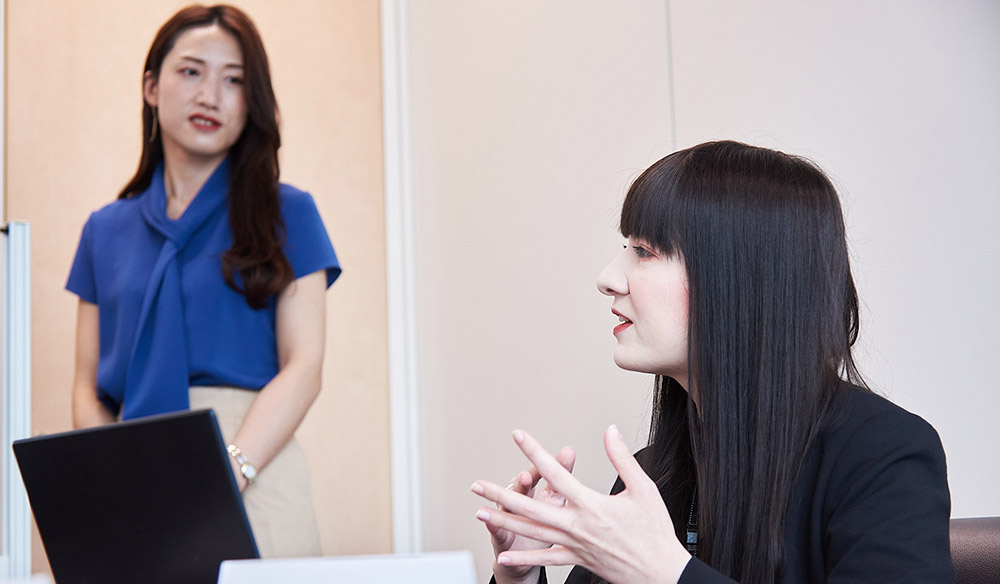 What gives you satisfaction in your job?
I'm also a foreigner, so I have experienced the struggles that come with looking for a job in Japan. In comparison to other countries, job hunting in Japan is an extremely long process that has many steps, requires a lot of preparation, as well as a special way of answering questions during interviews that is not very easy to get used to when you come from a different culture. It's for these reasons and many more that the job hunting process of foreign residents in Japan doesn't always go well. I'm well aware of the struggle, and I want to help people that are in the same situation that I was. To think that while working I have the opportunity to assist other foreign residents in their search for employment in Japan is my motivation to do this job.
What challenges are you looking for in the future?
I just joined the company as a fresh graduate, so everyday feels like a challenge. There are many things I'm not used to yet, so I'm always asking for help and advice on how to do things. However, once I'm able to do every task on my own without getting so nervous, I would like to become the one that is being asked for help and advice. I still have a long way to go, but I'm doing my best everyday so that I can become someone that people can rely on.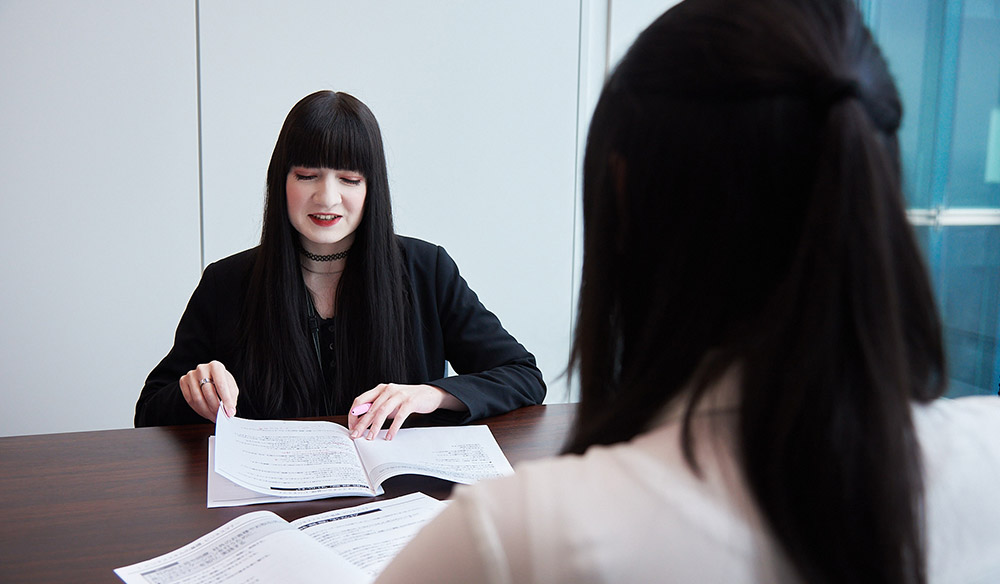 Please tell us about the working environment in UNIVA Staff.
If there's something that you are having trouble with or do not understand, you can ask anyone at any time for help. Senpai and kouhai are close, so it's easy to talk to each other, as well as to say our own opinions. Also, it's on the job training, so you get to experience the actual job itself right away and gain work experience quite fast. On the job training might sound a bit scary for some, but it's all done little by little under your senpai's supervision until you remember how it's all done.
Please share a few words to the fresh graduates.
The transition from student to company employee is a scary process for everyone, and a lot of people believe that they have to decide right away exactly what they want to do for the rest of their lives. However, the 20s are a very unstable period in anyone's life, and I think almost no one at that point has decided with absolute certainty what they want to do and who they want to be. Life has just started, and there is nothing that absolutely has to be decided right away, so it's fine if you still don't have a clear goal on your mind. While you're looking for a job, checking out a lot of different companies can help you open your mind to all the many possibilities that are out there, and little by little you'll begin to get a clearer picture of what is it that you might want to do. Univa Staff is one of those many possibilities, so if you're interested, even if it's just a little bit, do not hesitate to apply!
Careers
VIEW MORE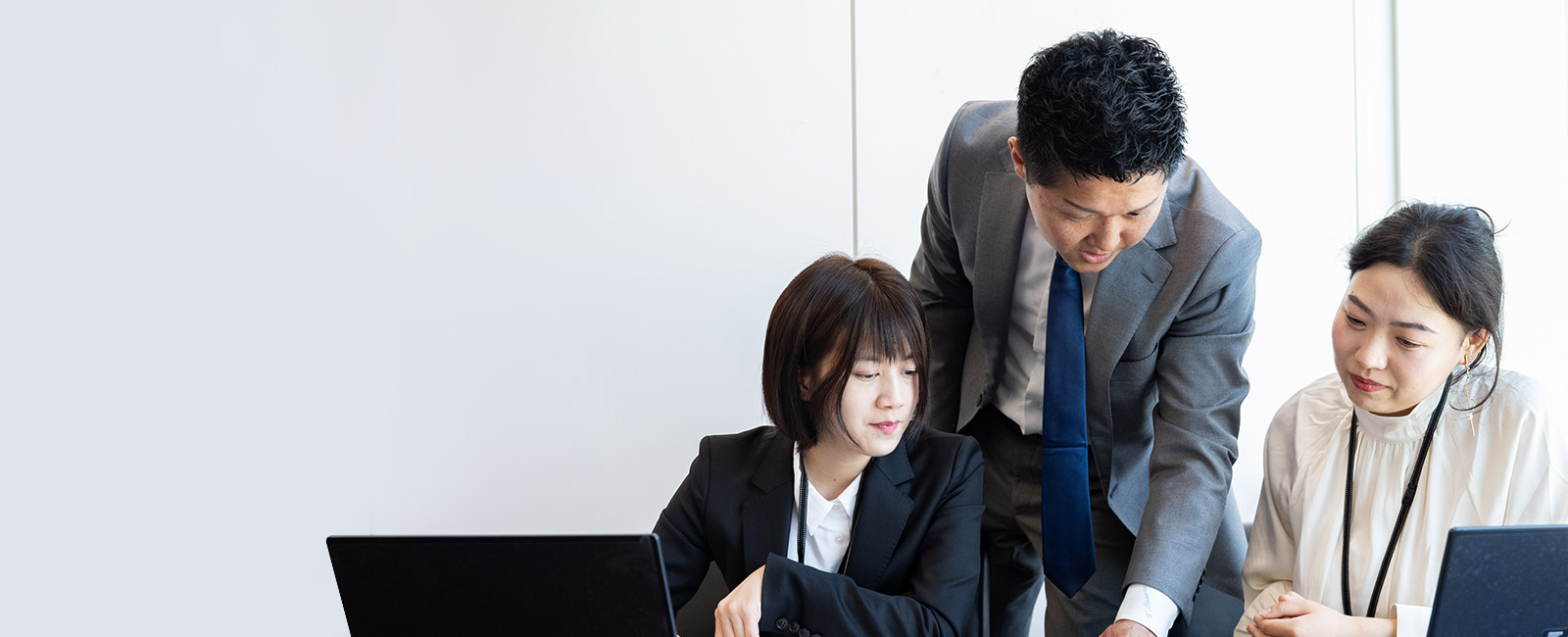 job.mynavi.jp
GRADUATE
PROGRAMME
Sharing from our employees